Meet the Team - Kye Tenace
Written on the 14 June 2016 by Caring For You Nursing Agency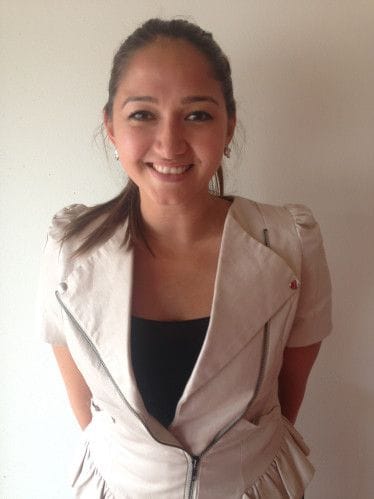 Caring for You is so successful not only because we have a wonderful team of nurses out on the field working at facilities, but also because we have an amazing team of staff working behind the scenes in our offices across VIC and QLD.
This month we would love to highlight Kye who works at our Geelong office!

Who are you?
I am Kyelin Tenace (formerly Knight) from Geelong, VIC. I have an amazing support network of family and friends.
Like anyone else, a lot of what I do and how I think has been shaped by my family, friends and my overall life experiences.
I am also defined by my curiosity and my constant thirst for learning new things.
How long have you been with caring for you?
I started working as a personal care attendant with caring for you in 2013 while I was studying to be a registered nurse.
I then went off to do my acute training in a post-surgical and gen/med ward. I only recently came back to caring for you in November 2015.
What is your position and what do you like about it?
I am a recruiting consultant at our Geelong office and I am also a registered nurse, doing nursing shifts with caring for you.
There is so much to like about my job and working for Caring for you.
The list goes on, but I will try to keep this short:
I enjoy the challenge and the constant ever-changing healthcare world that will forever keep my mind active
I love the balance of my clinical and office duties
The ability to heal and comfort a person
My co-workers.what's not to love about being surrounded by an awesome bunch of fun and caring professionals
The patients and residents they are a treasure trove of history and knowledge.
The gratitude received from patients and their family with the gift of a thankful look, hug or kind words for looking after them and/or their loved ones

What made you want to become a nurse?
Because I have always had a deep-rooted passion for wanting to make a profound difference in someone's life.
After interviewing many seasoned and incredible nurses, carers & midwives I can say with confidence that this is a universal desire in all nurses.
What do you like to do in your spare time/days off?
When I am not in the office or doing nursing shifts I am either at a yoga studio or spending quality time with my family and friends.
If you are based in Geelong and would like to make contact with Kye please contact her via email at kye@caringforyou.net.au
Author:
Caring For You Nursing Agency