Great News for Members - The Qld Border Zone no longer exists!
Written on the 28 October 2020 by Caring For You Nursing Agency
We are getting more and more shifts available in Northern NSW from Tweed Heads down to Ballina and with the easing of restrictions, it is a great opportunity to pick up more work and NSW payrates!

As of the 1 October 2020 the border restrictions have been relaxed and are now the following:
3. The QLD border zone no longer exists
4. QLD residents can travel anywhere in the NSW border Zone for any purpose
5. NSW border zone residents can travel anywhere in QLD for any purpose

To cross the border is very easy and simple
Step 1: Click on https://www.qld.gov.au/border-pass/border-zone-resident
Step 2: Fill out the details which will include your address, answering the COVID 19 questions
Step 3: Fill out personal details which includes name, date of birth, proof of residential document (Drivers Licence) and email address
Step 4: Click Submit

1. You will then be sent your border pass in an email to be printed out this takes about 2 mins and is valid for 7 days from date of issue
2. Crossing the border into NSW is very easy and you are not stopped, you drive as per normal.
3. When returning across the border, place your permit on your dashboard for the officers to see and they wave you through. If you have your pass on your phone, you will be pulled over to show the pass.

Our team have started crossing regularly and have had no issues at all and the delay has been minor, obviously a little heavily during peak times but nothing outrageous.

Below is the NSW border zone all of our Northern NSW clients are now included in the border zone.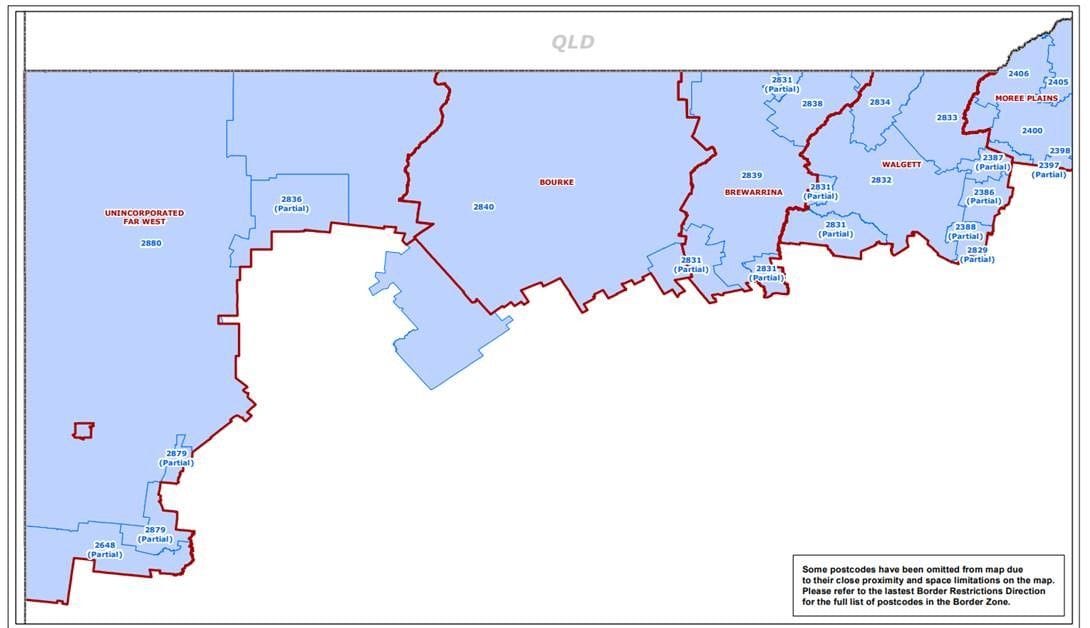 Author:
Caring For You Nursing Agency